Interview in Tweakers.net on AI & Ethics
An interview on AI with @WesleyBackelant and me was published at tweakers.net, it's in Dutch.
BigData-expo.be arranged for us to do an interview with tweakers.net to give some extra background to our presentation on AI and Ethics.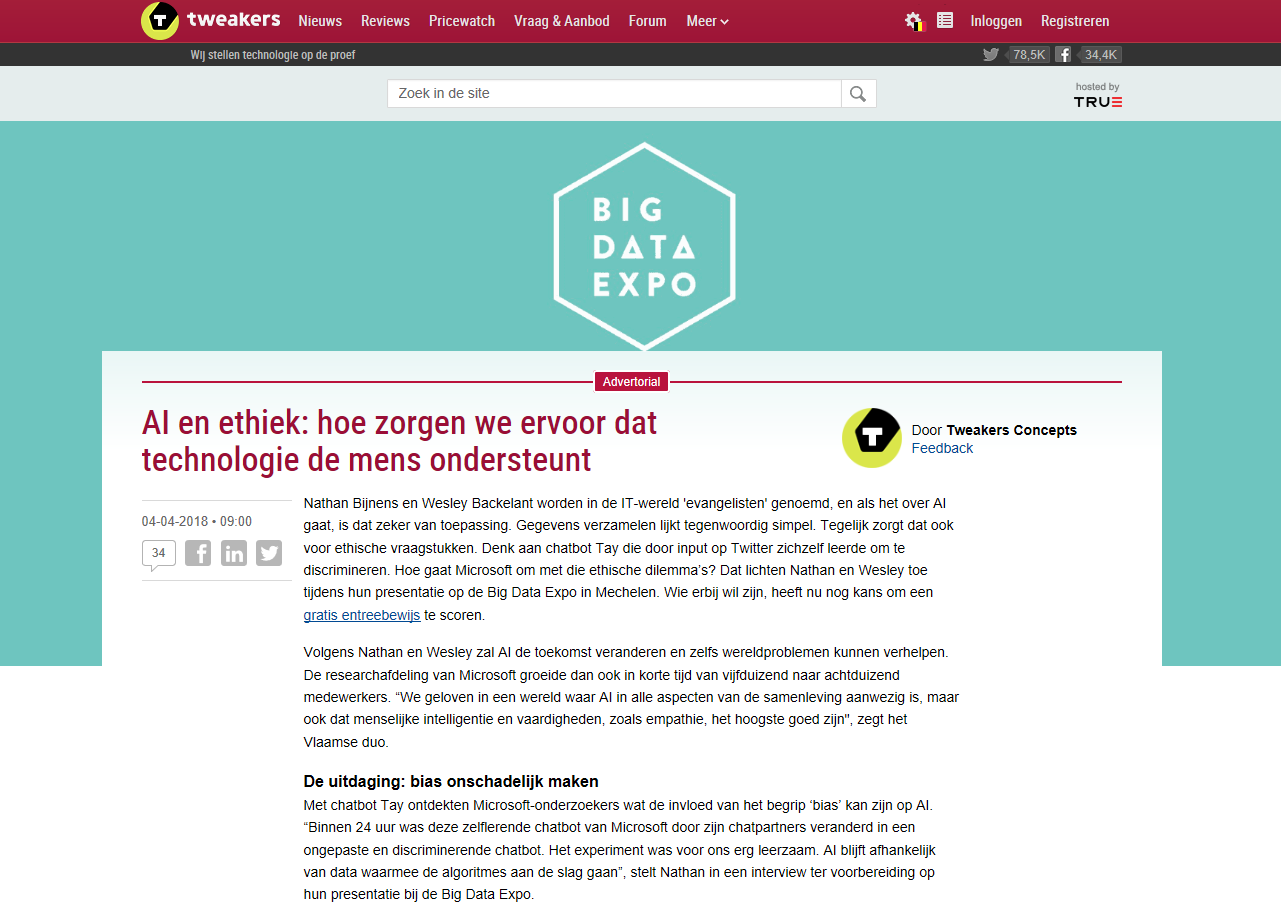 Read the full article at: tweakers.net
I updated the post with the url to the presentation.